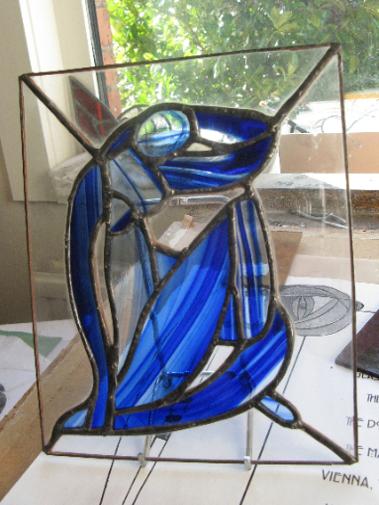 2020: The events below have been put on hold for a while until the current situation has improved and we can all get out and about and carry on with our lives more normally..I will post again when markets resume...take care and stay safe and thanks for your interest and support.
My stall will be at the 'Magpie Market' I am hoping sometime during 2020....possibly, maybe!
Frome Cheese & Grain
first Sunday of each month from March 10am - 3pm (Convenient car parking just outside Cheese&Grain)
(and Saturday November 21st at the MAKERS MARKET EVENT?)
Glastonbury Wytches Market on ( April 4th event cancelled due to coronovirus ...sorry!) July 4th, also cancelled.
September 26th? Perhaps, hopefully, watch this space ...argh another cancelled! The market is going ahead online but due to the problems faced posting glass (breakages, cost) plus my inability to cope with the technology (sorry!) I cannot take part, but maybe December 12th at the Town Hall 9.30am - 6pm ... please let it happen!
Avebury National Trust Christmas event in the old Farmyard ...dates to be notified...music, craft stalls in old barn and family activities to see in the arrival of the Christmas season in a magical setting. Again this is depending on the situation ..will post more nearer the time. Apologies and I look forward to being out and about again, not only to sell my glass, but to be out amongst craft lovers and fellow stall holders/ friends.
Glass-light - stained glass arts and crafts
Thank you for visiting my website .. I can also be found and contacted via facebook ...just look for glasslight. I am Naomi and I work with glass, creating stained glass suncatchers and small panels at my home in Wiltshire. I use both copper foil (Tiffany) and leaded glass methods depending on size and purpose. Each item is carefully hand crafted often taking many days. Much of my work has celtic, pagan, mystical or nature-related themes. This page features a few examples of pieces I have made in the past.
Whether you are looking for a piece of stained glass to enhance your own home, or as a gift, then please do visit my stall at an arts and crafts fair in Wiltshire/Somerset during the coming months - I will be posting up venues and dates as I finalise them. (I regret that due to time limitations, I am unable to take on any more commissions except for regular/wholesale orders).